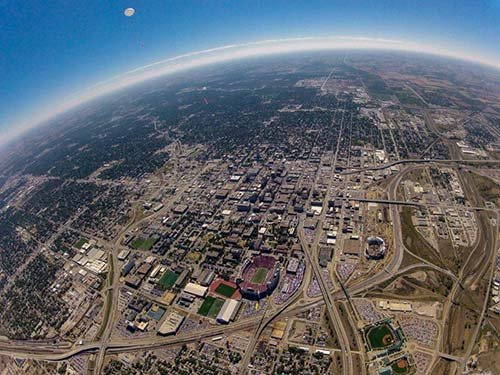 Home of the Huskers and nearly 300,000 people; one hour away from Omaha which brings the regional population to over 1 million. Seventy-eight percent of commuters in Lincoln travel 24 minutes or less. Unemployment and foreclosures are far below the national average. A very high percentage of women in Lincoln are in the job force. Corporations who have moved to Lincoln comment on the strong work force with an unusually high work ethic. Our local Chamber of Commerce/Lincoln Partnership of Economic Development can be found at www.selectlincoln.org.
The Nebraska Advantage Act/Imagine Nebraska Act is a tool of the State Legislature which offers tax advantages to business owners. The state is actively seeking renewable energy projects and data centers. Lincoln has a substantial amount of office space available to serve the needs of office users and also has a rail park near its airport.
City priorities at this time include:
continued development in Downtown, Haymarket, and Antelope Valley in Lincoln's urban core
the development of the new Telegraph District
and a new a bypass on the south and east sides of Lincoln
affordable housing
Lincoln has a smart growth policy which encourages density, green space, pedestrian mobility, watershed management, and design standards. There are no suburbs and no SIDs. Growth is projected at 1% to 1.5% annually.
TIF, or Tax Increment Financing, means that 15 years of the increased value of the newly renovated or developed property can be dedicated to infrastructure for the project. A map of TIF-eligible areas is available from Eschliman Commercial Real Estate upon request. The Urban Development department offers CBDG funds and other incentives, especially for developments in the inner core of the City.
The City has a strong mayoral form of government. Large projects should be presented to the mayor first. Then support should be sought from key members of the Planning Commission and at least 4 or 5 of the 7 members of the City Council. The City has a convenient One-Stop-Shop at City Hall which will enable you to get quick answers on construction and development projects.
Pictured: Robin Eschliman at front row center with members of the Lincoln City Council in 2009.